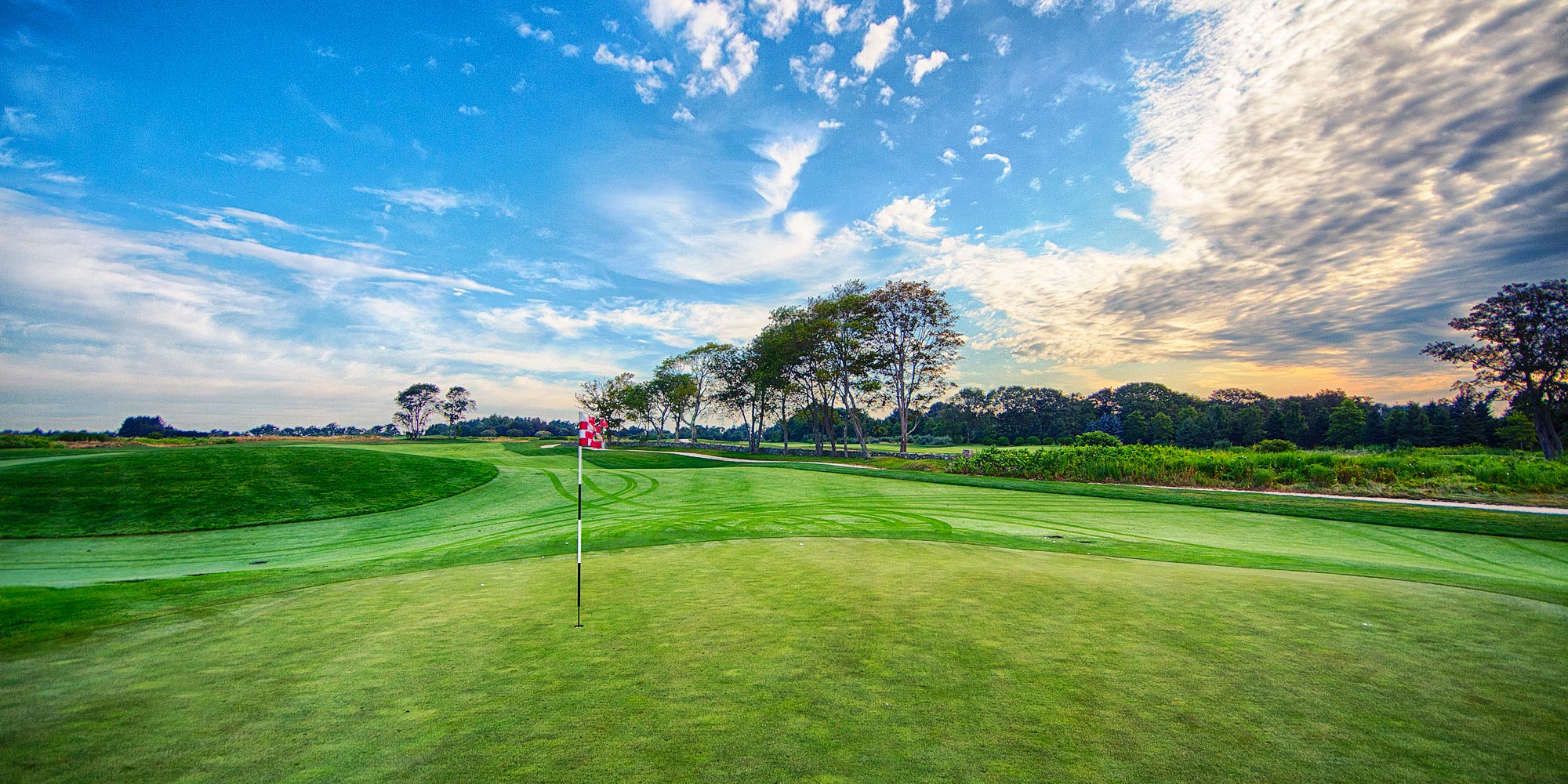 Book a Tee Time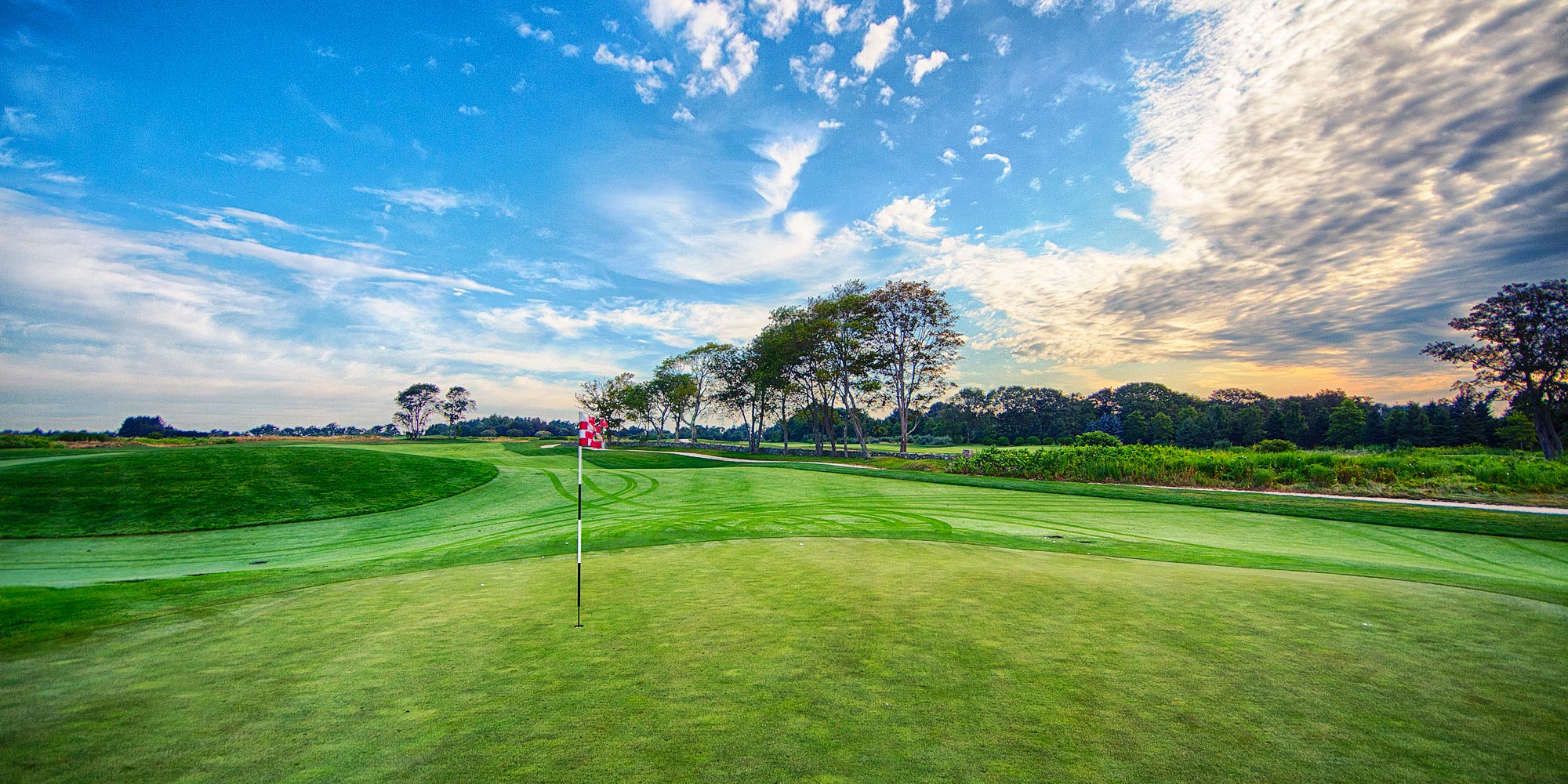 Book a Tee Time
BOOK A TEE TIME
The golf course is open to the public Monday, June 1st!
To book a tee time please select the following:
Not a Member, but interested in becoming one? click here
If you have questions please call our Pro Shop at 401.848.9690.
COVID – 19 GUIDELINES FOR TEE TIMES
You must book a tee time in advance.
DO NOT COME TO THE CLUB IF YOU ARE EXPERIENCING ANY SHORTNESS OF BREATH, COUGHING, RESPIRATORY PROBLEMS, SNEEZING, FEVER OR HAVE BEEN EXPOSED TO ANYONE WHO MAY HAVE CONTRACTED COVID.
• When you arrive for your tee time, you may check in with the starter or call the golf shop from the parking lot and we can check you in.
• All green fees will be charged to the credit card used to book the tee time.
• Golf cart usage is limited to one golfer per cart (two golfers if you are from the same household) Golfers will be allowed to walk if they prefer. Carts may be limited to two per foursome.
• Practice areas are allowed to have 15 golfers on the practice green at a time. We ask that the next two scheduled tee times be on the practice green and hitting net to allow all golfers access.
• The restrooms in the golf shop will be open. There are no on course restrooms at this time.
• The bar and grill will be open on a day to day basis, please call ahead for hours. Beverages and snacks are always available. There are no gatherings of more than 15 people allowed.
• The pro shop is open and fully stocked. Due to capacity restrictions, please no more than 2 people in the pro shop at a time. You must wear a mask when entering the building and there is hand sanitizer located outside the front door.
• All rounds of golf must be finished 30 minutes before sunset. This allows our staff to properly sanitize the golf carts and to exit the property safely.
PLAY GUIDELINES FOR TEE TIMES
DO NOT REMOVE THE PIN:
The flag stick on each hole should not be touched and must be left in the cup at all times. There is an insert inside the cup to allow you to remove your ball safely.
DO NOT PICK UP ANOTHER'S GOLFERS BALL/CLUBS:
Do not pick up another's ball and/or clubs. All golfers must use their own golf clubs. Sharing golf clubs is not allowed.
IF YOUR GOLF BALL LANDS IN THE BUNKER, PLEASE LIFT, SMOOTH AND REPLACE BALL:
Rakes have been removed from bunkers to avoid cross-contamination.
DO NOT SHAKE HANDS:
Do not shake hands or have any form of close contact with other golfers and/or staff. This is rule No. 1 nowadays. Try a friendly wave instead!
PRO SHOP AND FOOD AND BEVERAGE:
You can use the restroom and purchase merchandise inside the pro shop. Please call ahead for food and beverage hours and availability. Beverages and snacks are always available.
DEPARTMENT OF HEALTH GUIDELINES:
Masks must be worn where social distancing of 6 feet will not be maintained. Social Distancing of 6 feet is required. No gathering in parking lot. No more than 2 guests are allowed in the pro shop at any time. We ask that you adhere to these guidelines as we continue to deal with this event.
ALL EFFORTS ARE BEING MADE TO PROTECT OUR MEMBERS, GUESTS AND STAFF
DO NOT COME TO THE CLUB IF YOU ARE EXPERIENCING ANY SHORTNESS OF BREATH, COUGHING, RESPIRATORY PROBLEMS, SNEEZING OR FEVER